Igår fick vi då äntligen besök från innovatören till biokolmaskinen från Tyskland, och biokolmaskinen håller just nu på att köra sina första varv. Än behöver den värmas mer – upp till 200-300 grader till. Men den första kolen har långsamt singlat ur maskinen. Det är en lång skruv som långsamt skruvar ur kolen som faller ner i stora big bags.
Det som gjordes igår var att montera själva utmatarskruven. Det tog några timmar att få den att funka. Nästa steg var att tillföra extra värme för att föra ut fukt som kan ha samlats i maskinen sen den byggdes.
Förutom biokol producerar maskinen värmegas som värmer vatten som cirkulerar ut och värmer alla hus på gården. Kolet kommer användas som en kolbank och tillföras jorden. På så vis blir det mindre koldioxid ju mer vi värmer våra byggnader.
Yesterday, we finally had a visit from the innovator of the biochar burner from Germany, which is currently running its first lap.
It is heating up to its full capacity at the moment. But the first coal has slowly singled out of the machine. It's a long screw that slowly screws out of the coal that falls into big bags.
What was done yesterday was to mount the screw. It took a few hours to make it work. The next step was to add extra heat to carry out moisture that may have accumulated in the machine after it was built. In addition to bio char, the machine produces heat gas that heats water that circulates and heat all the buildings on the farm. The coal will be used as a coal bank and added back to the soil. In this way, there will be less carbon dioxide, the more we heat our buildings.
Follow us on this exciting journey!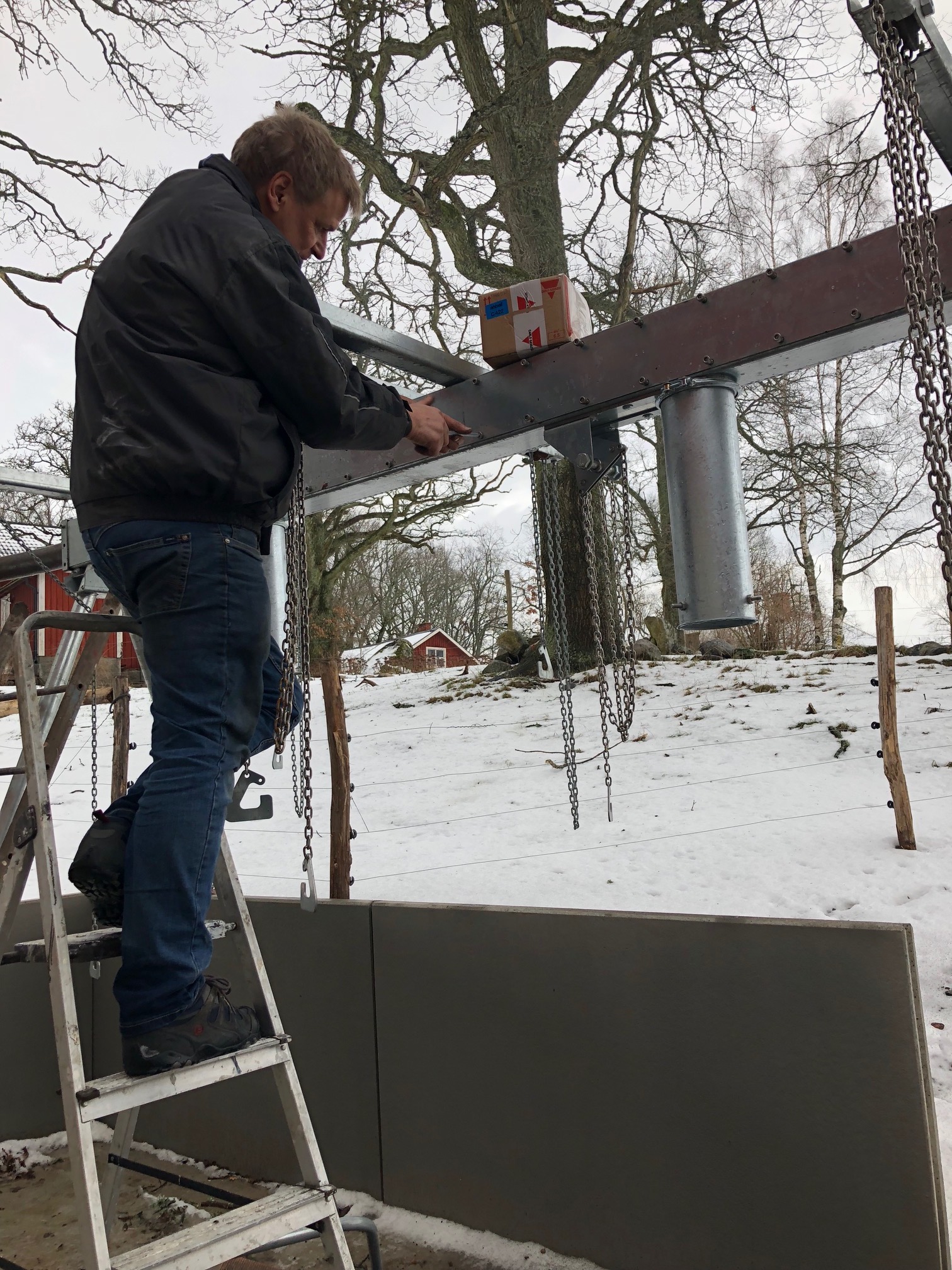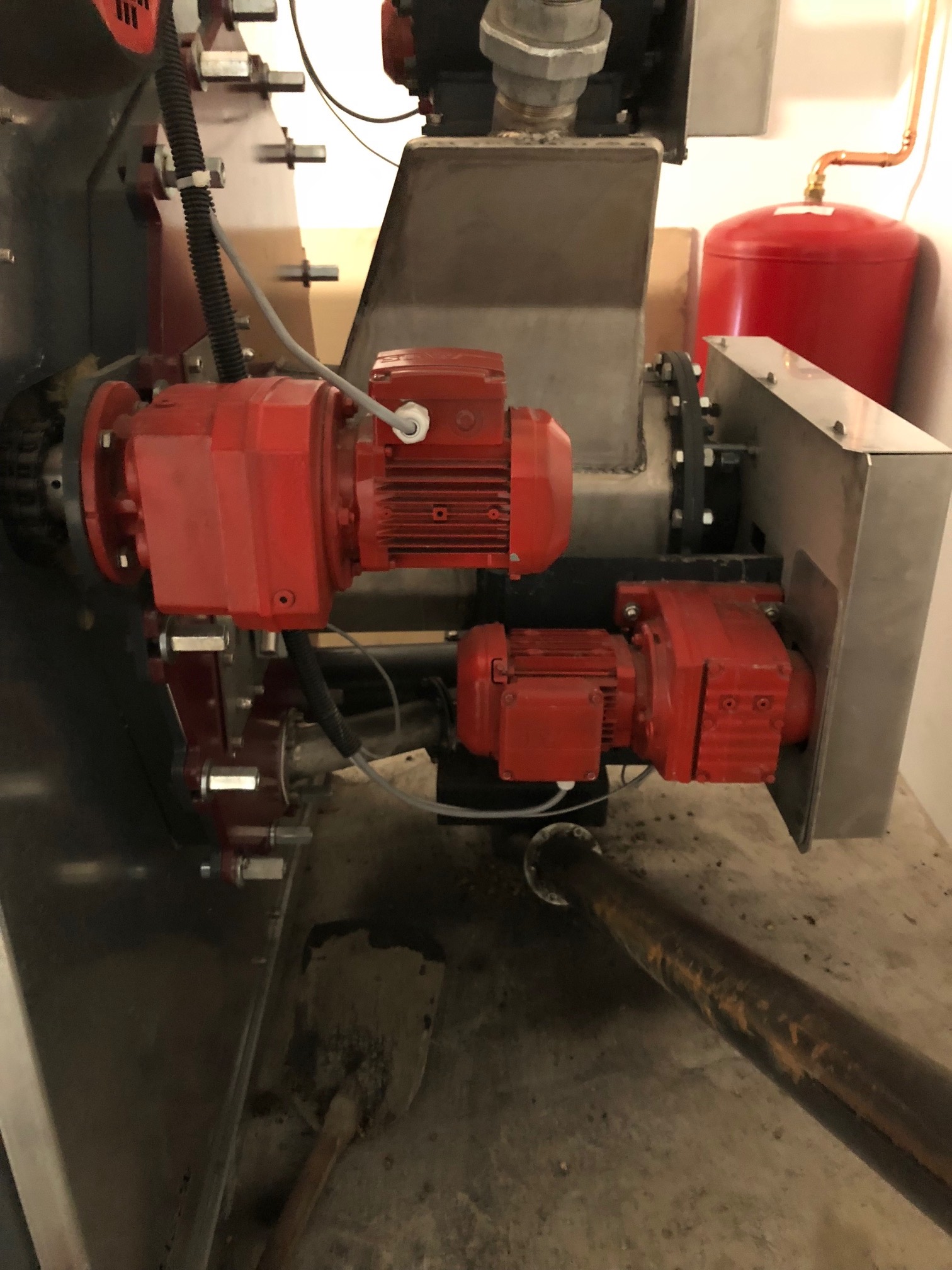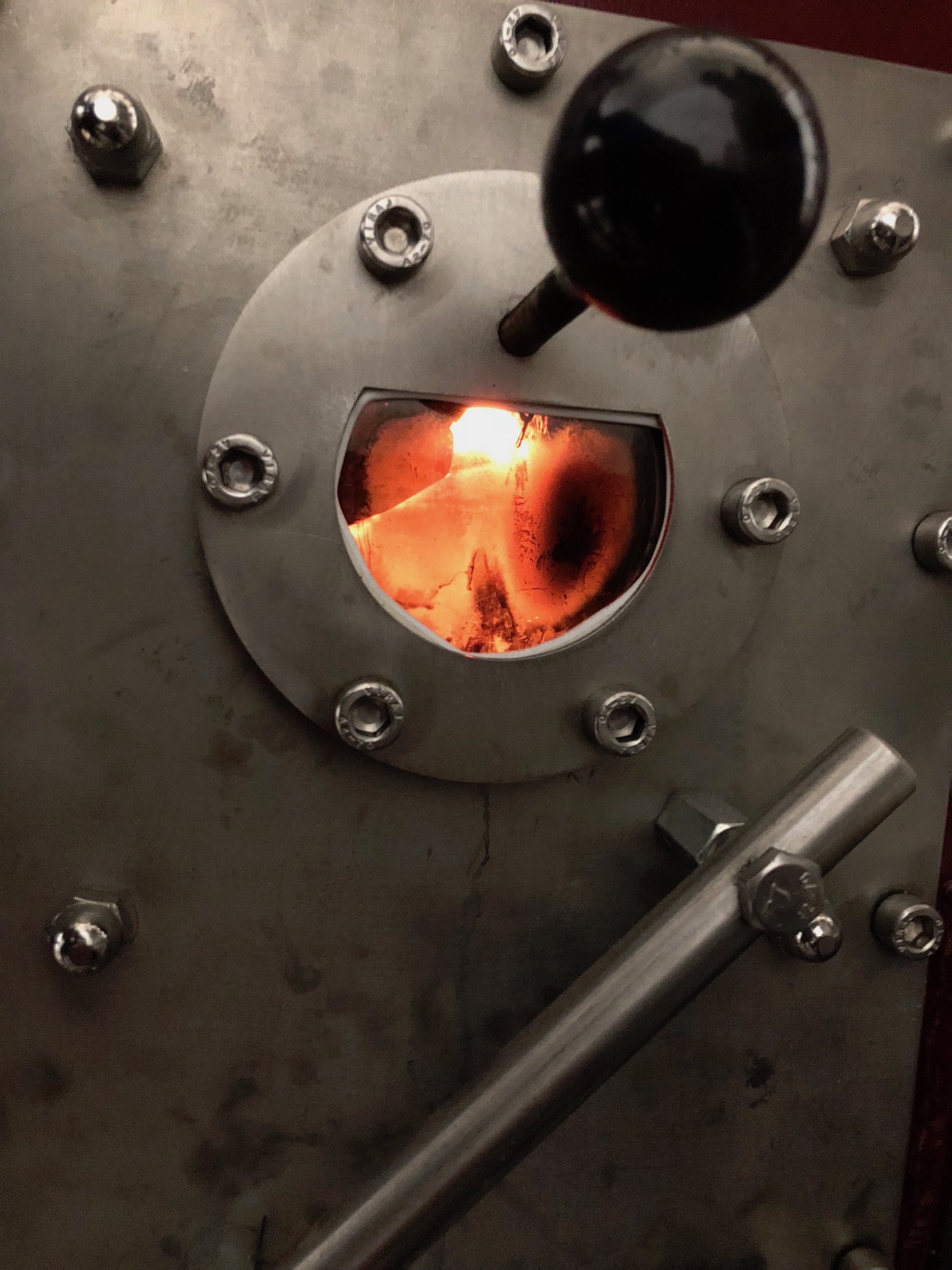 .