Hej allihopa!
Påskhelgen närmar sig. Här fortskrider bygget även under helgen. Ytterpanelen har nu börjat sättas upp, och vi känner oss otroligt nöjda med den. Färgen från tyska Auro, som är helt ekologisk, plastfri och dessutom nedbrytbar, har även visat sig vara en helt makalöst snygg färg!
Visste ni att den traditionella svenska falu rödfärgen innehåller bly och är skadlig för vattenlevande organismer. Den innehåller dessutom ämnen som kan ge upphov till allergiska reaktioner. Det var ett säkert no no från vårt håll och därför blev jag så glad när jag hittade Auros 'Swedish Red', som vi köpte genom Byggfabriken i Sverige.  Ett tips för alla er som ska måla med rödfärg i sommar, måla ekologisk, plast- och blyfritt!
Hello everyone!
The Easter holidays are approaching. Over here the construction progress also during the weekend. The front panel has now begun to be set up, and we are incredibly happy with it. The color from German Auro, that is completely organic, plastic free and also biodegradable, has also proved to be a quite incredible-looking color!
Did you know that the traditional Swedish Falu red paint contains lead and is harmful to aquatic organisms. It also contains substances that can give rise to allergic reactions. It was a sure no no from our side, so I was so happy when I found Auros 'Swedish Red', which we bought from Byggfabriken in Sweden. A tip for all of you who want to paint with red paint this summer, paint organic, plastic and lead free!
Så här ser färgen ut efter första strykningen. This is what the colour looks like after the first paint stroke.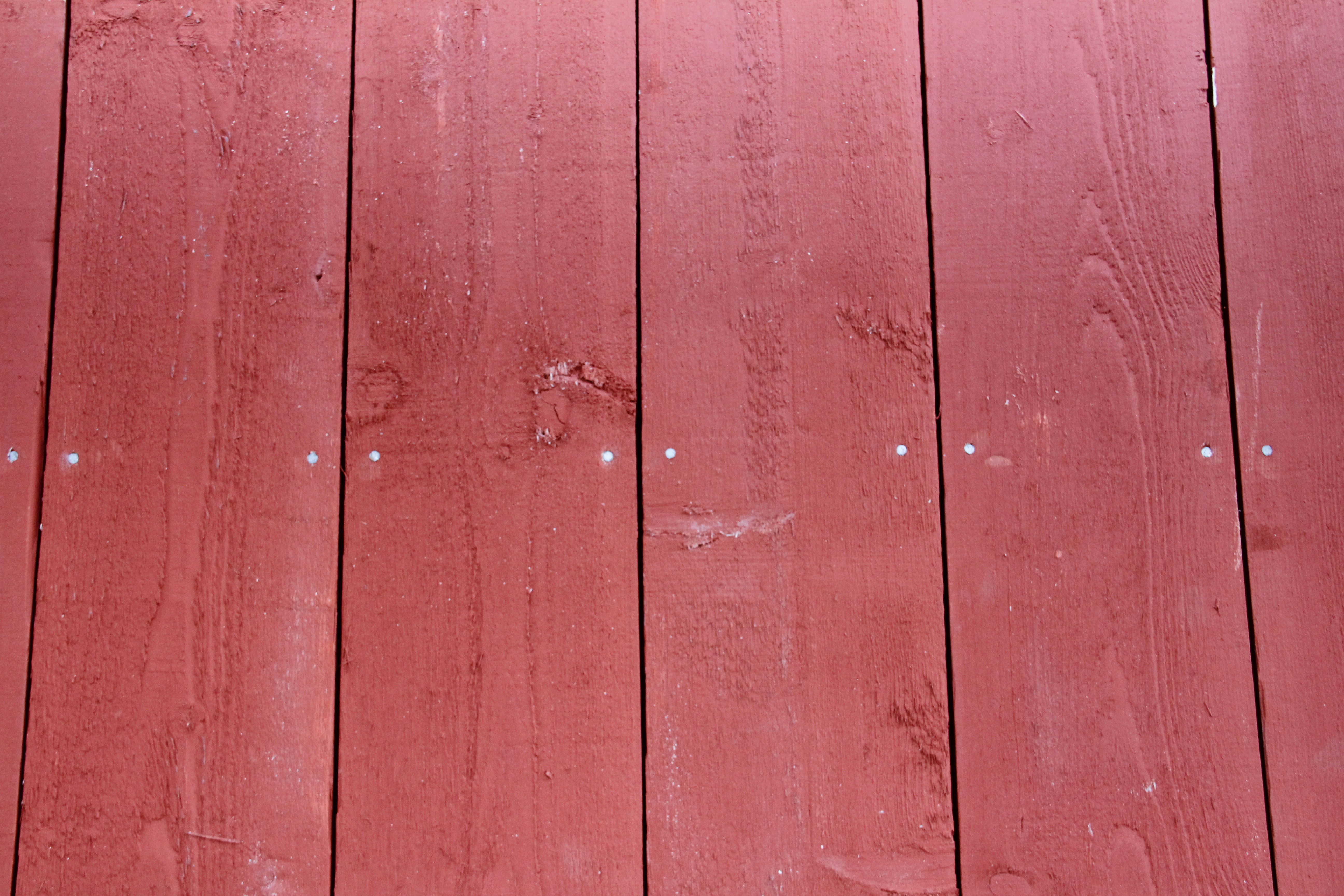 Här nedan är kortsidan på ladan, och entrén till ett av hotellrummen.
Below is the short side of the barn, and the entrance to one of the hotel rooms.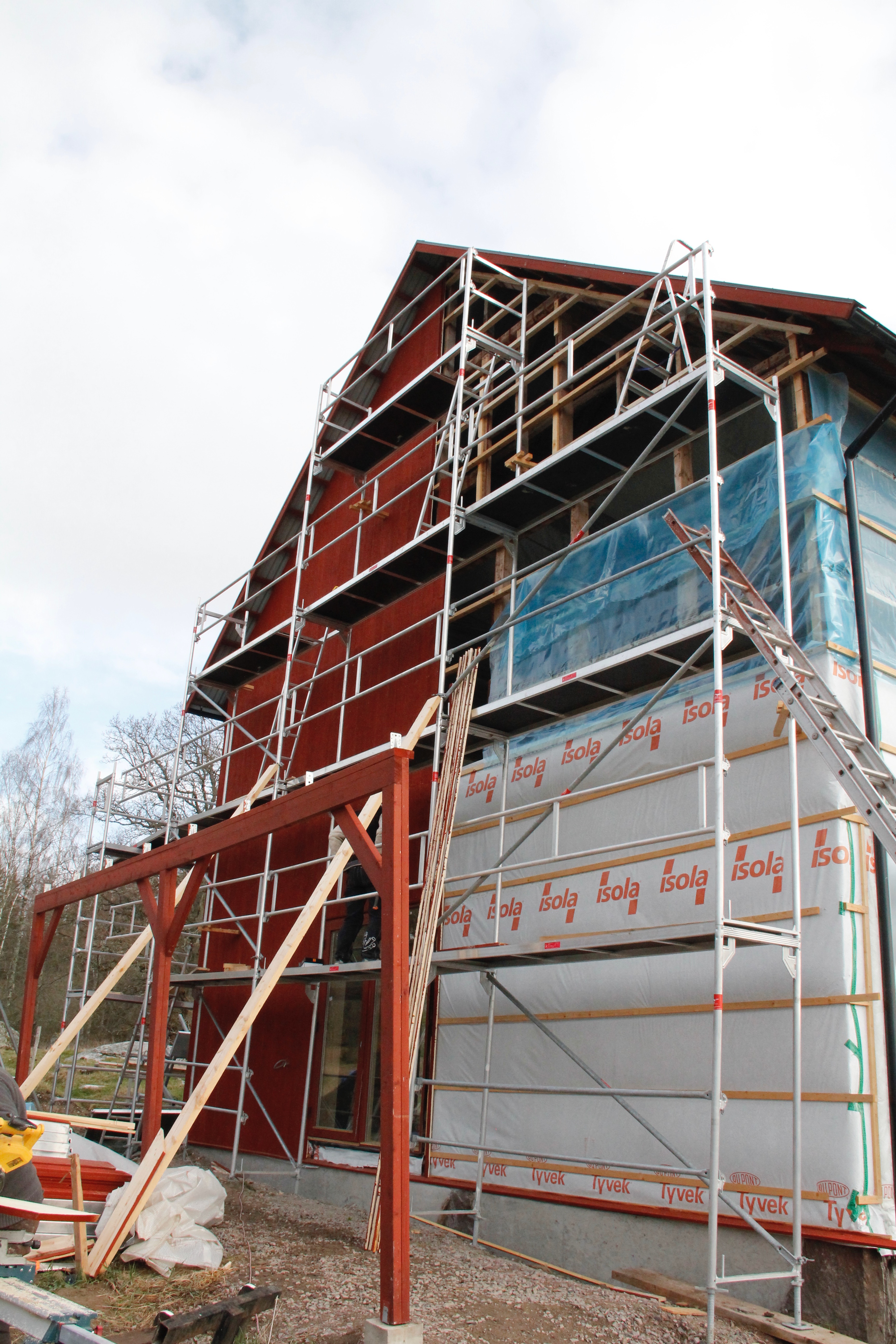 Detta är långsidan, sydsidan. Här är bastufönstren på plats. Ett fönster som man inte ser in igenom utifrån.
This is the long side, south side. Here is the sauna window in place. A window that you can not see in through from the outside.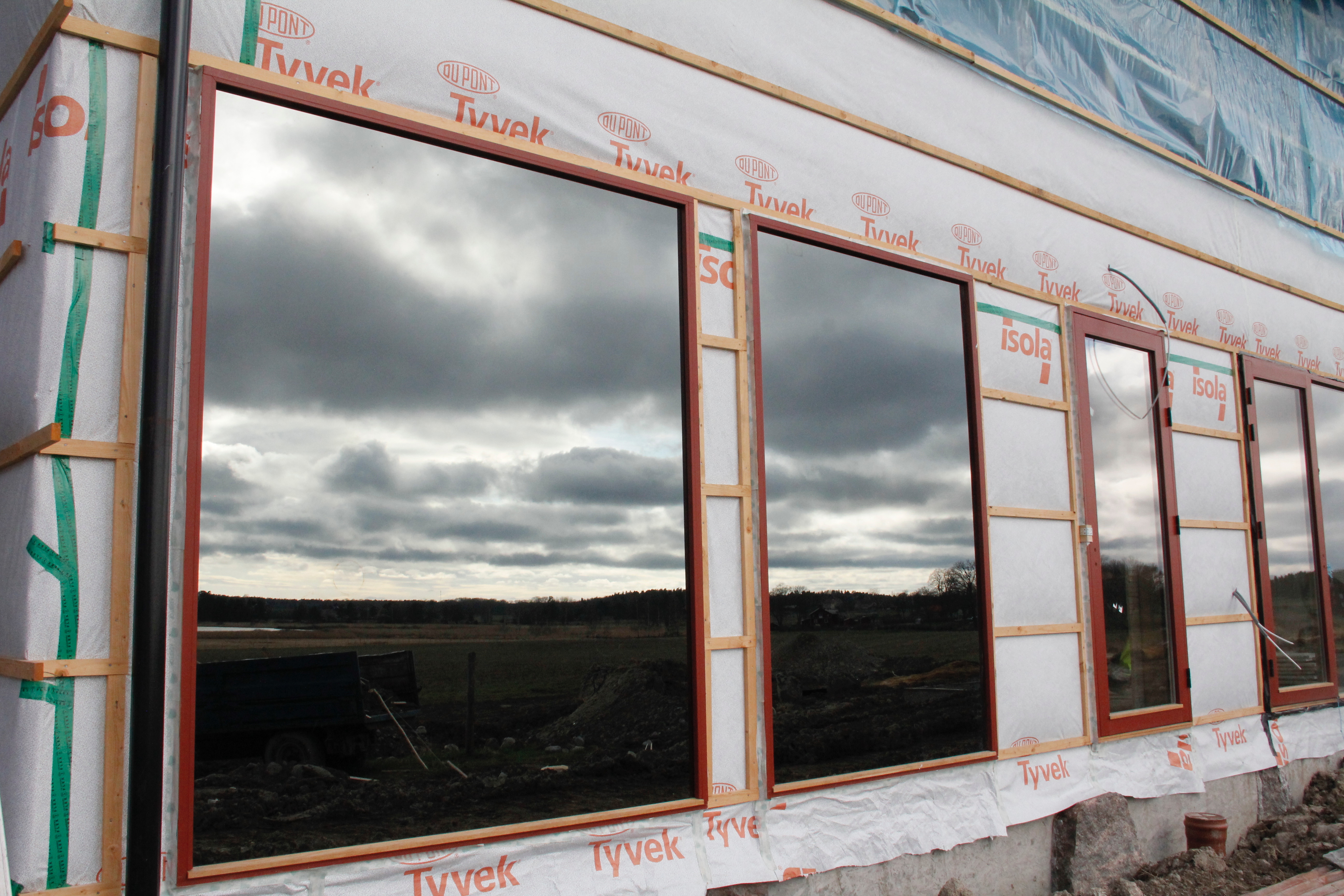 Nedan är utsikten från sydsidan av ladan som våra gäster kommer se från bastun. En vy att vila sinnet vid.
Down below is the view from the south side of the barn that our guests will see from the sauna. A view to rest the mind on.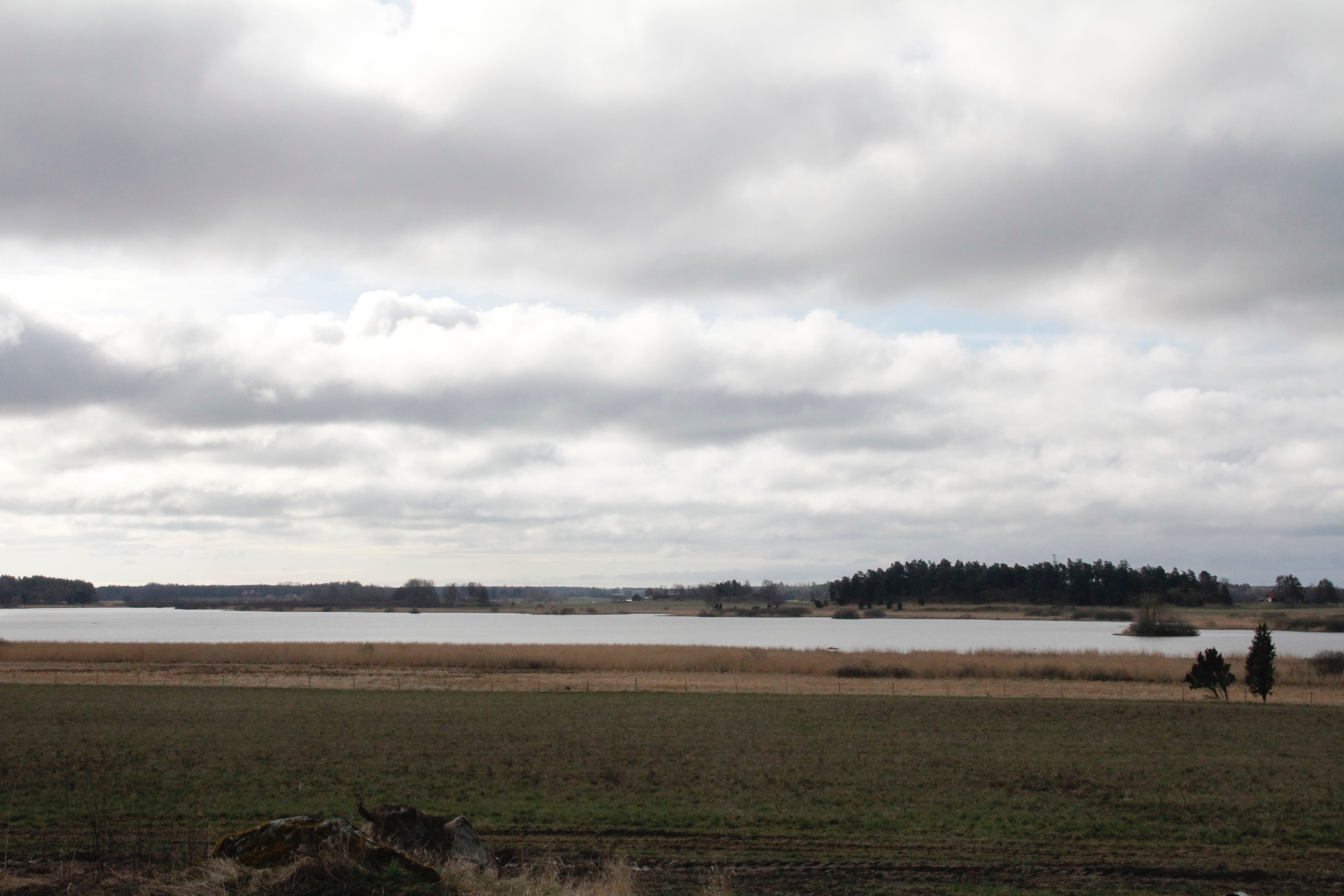 Nedan är hotellrummet som också ligger på sydsidan med samma utsikt som från bastun över sjön. Köksskåpen håller på att sättas på plats. De är målade i svart ekologisk trälasyr också från Auro.
Below is one of the hotel rooms, also located on the south side and with the same view as from the sauna over the lake. The kitchen cabinets are being put in place. They are painted in black also with organic paint from Auro.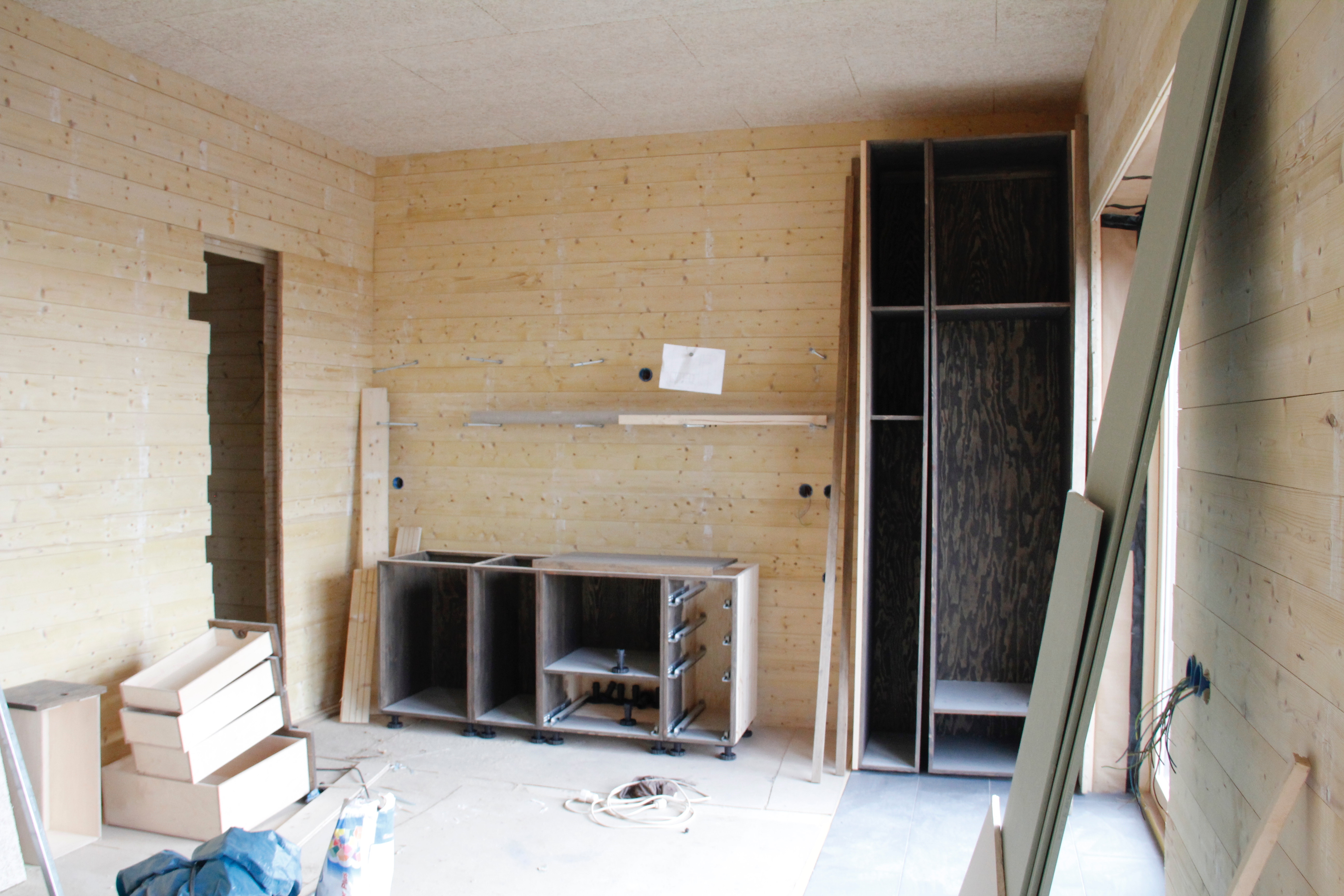 Fler lamm är födda, och det är en riktig lekstuga i fårdelen av ladan.
More lamb are born, and it is a real playhouse in the sheep section of the barn.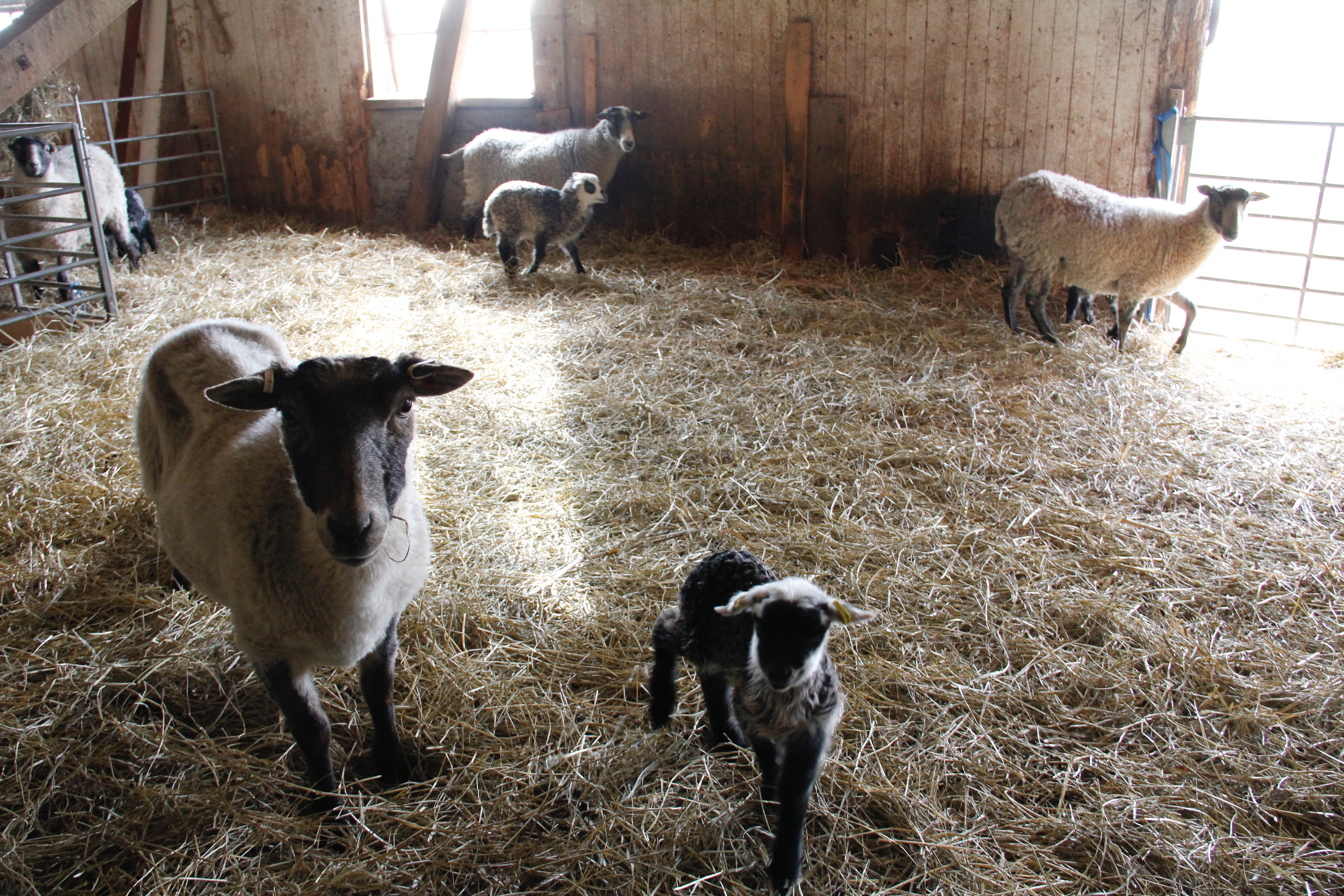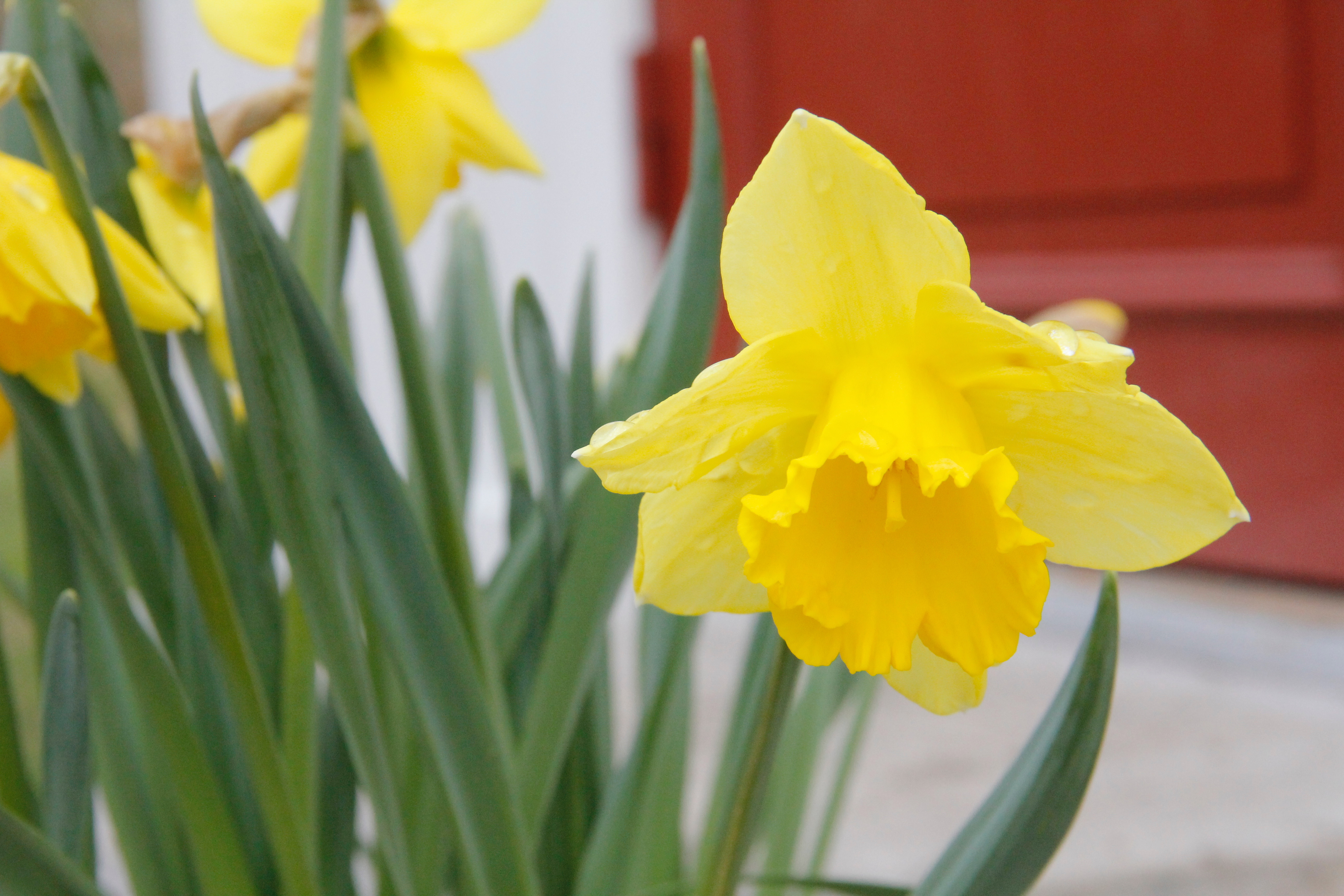 Önskar dig en härlig Påskhelg!
/ Julia
Wishing you a lovely Easter weekend!
/ Julia