Its all about the details…
Vilken fantastiskt känsla det är att ha kommit så pass långt i bygget att köken och hotellrummen börjar färdigställas. Här nedan ser ni hur köket i ett av hotellrummen håller på att installeras. Köken är massiva och handsnickrade på ett lokalt snickeri och har sedan målats med Auros svarta trälasyr. Auros färger är helt ekologiska, plastfria och nedbrytbara. Vitvarorna kommer från Gaggenau, ett märke med hög kvalitet, design och hållbarhetstänk precis i linje med Ekoladans filosofi.
What a great feeling it is to have come so far in the building that the kitchen and hotel rooms begin to be completed. Below you will see the kitchen in one of the hotel rooms being installed. The kitchen is massive and hand made at a local carpentry and has since been painted with Auro's black wooden paint. Auro's colors are completely organic, plastic and biodegradable. The appliances come from Gaggenau, a brand of high quality, design and sustainability, just in line with the Eco Barn philosophy.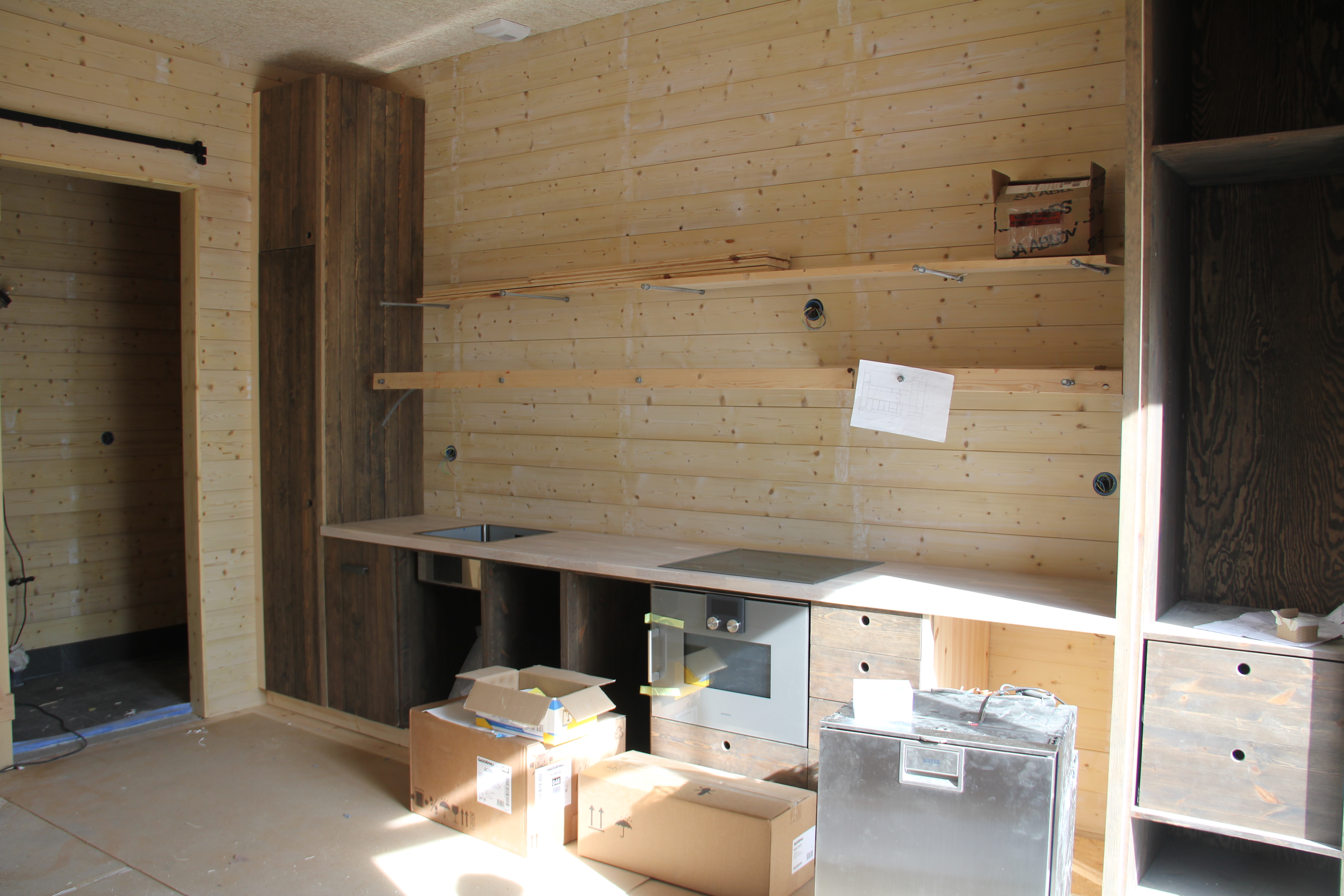 En nyligen installerad ugn från Gaggenau möter den vitoljade ekbänkskivan jättefint.
A newly installed oven from Gaggenau meets the white washed oak worktop.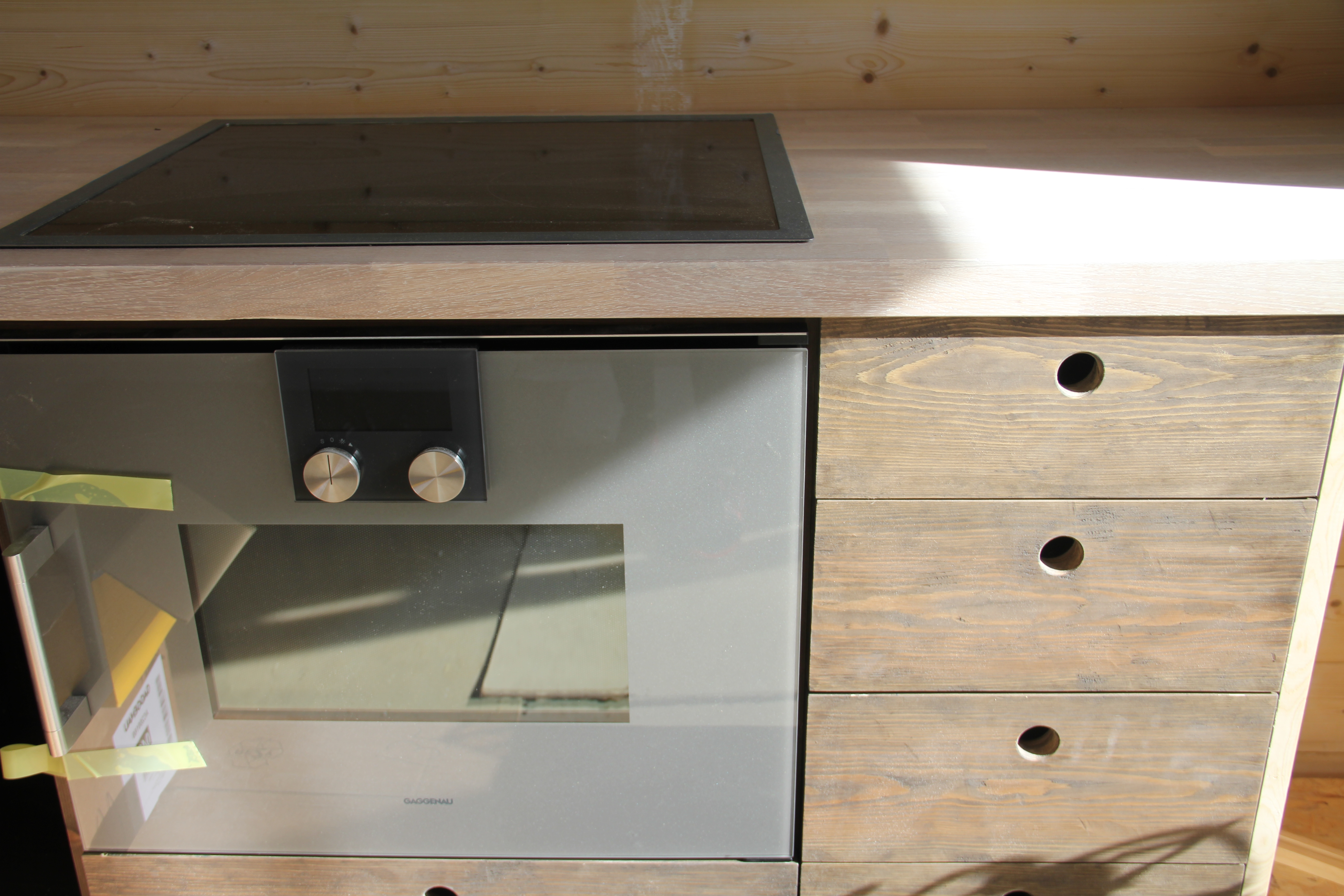 Här nedan den egendesignade alkovsängen och dubbelsängramen i ett av hotellrummen.
Below the custom alcove bed and double bed frame in one of the hotel rooms.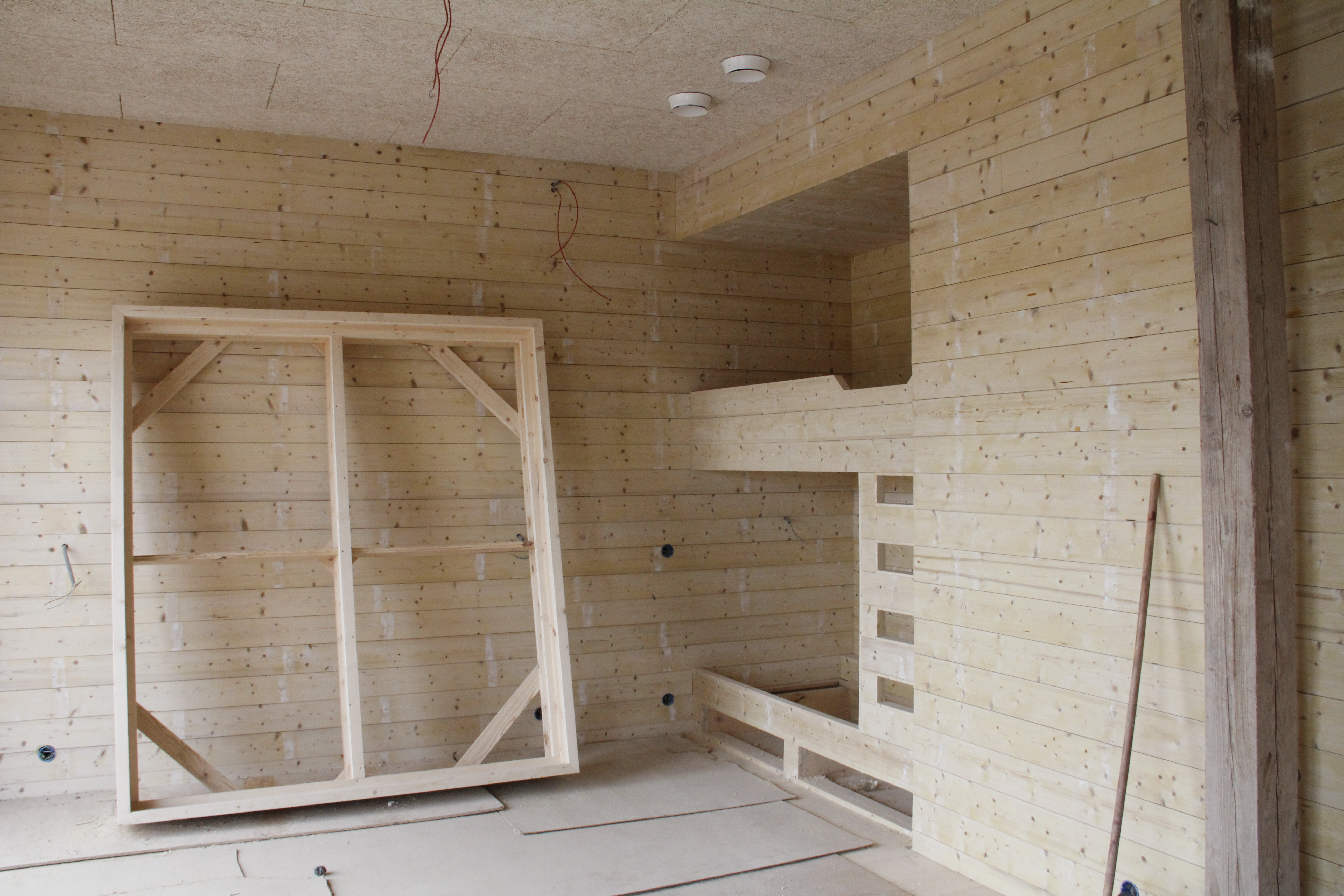 Alla dörrar är även de handsnickrade på ett lokalt snickeri i traditionell svensk ladustil.
All doors are also handcrafted at a local carpenter in a traditional Swedish barn style.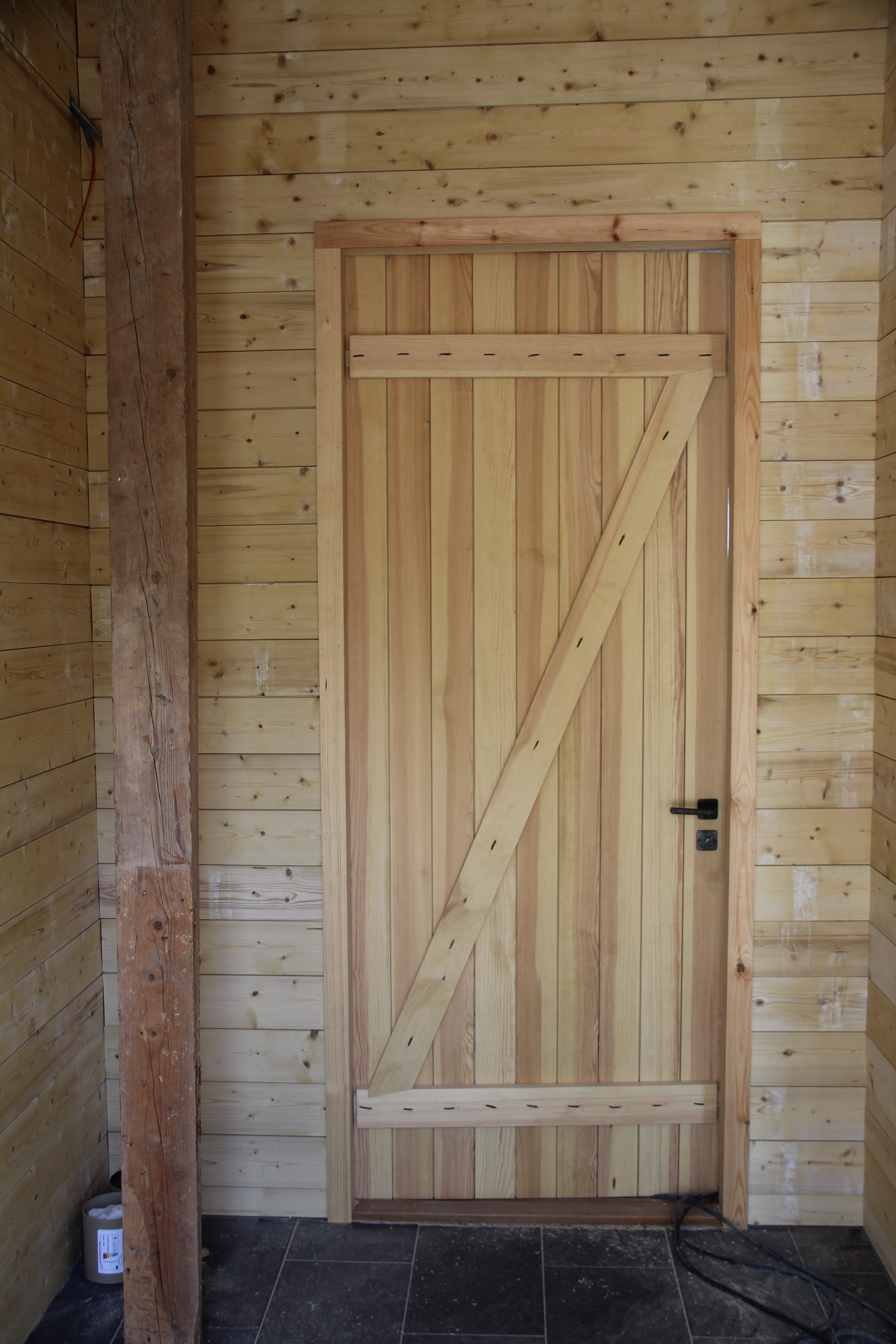 Skjutdörr till badrummet i ett av hotellrummen.
Sliding door to the bathroom in one of the hotel rooms.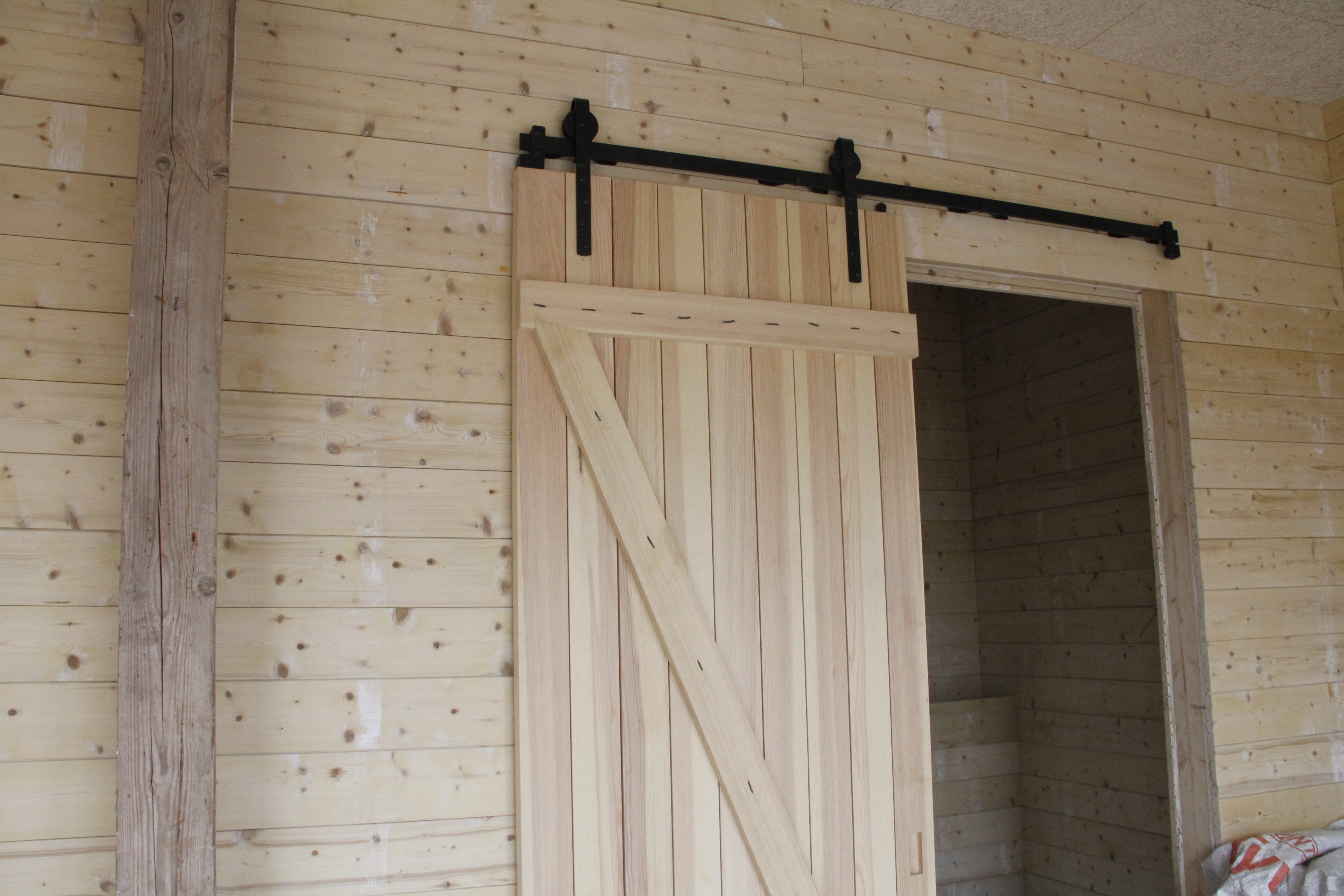 Alla innertak är klädda i Träullit. Träullit är ett miljövänligt och återvinningsbart byggmaterial, tillverkat av träull från gran, rent vatten och cement. Det har många bra egenskaper; brandskyddande, fuktbuffrande, ljudabsorberande, samtidigt som det är en kolsänka eftersom det är gjort av trä.
All ceilings are dressed in Träullit. It is an environmentally friendly and recyclable building material, made of wood from spruce, clean water and cement. It has many good qualities; fire retardant, moisture buffering, sound absorbing, while it also is a carbon sink because it is made of wood.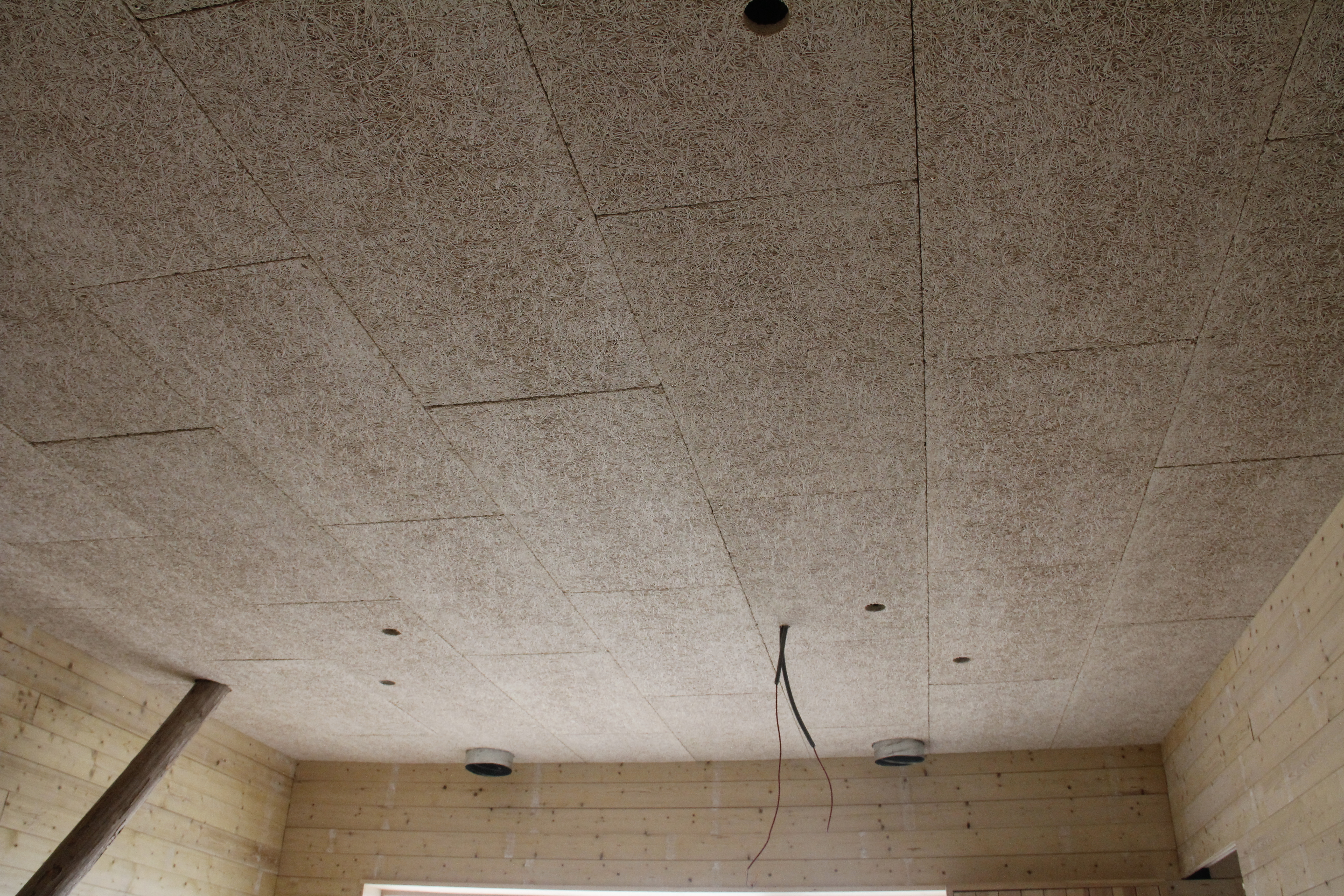 Den gamla delen av ladan möter nu den nya i ett charmigt möte. Vi älskar den nya panelen med något bredare brädor och en lite klarare rödfärg från Auro.
The old part of the barn is now meeting the new one in a charming way. We love the new panel with slightly wider boards and a slightly clearer red color from Auro.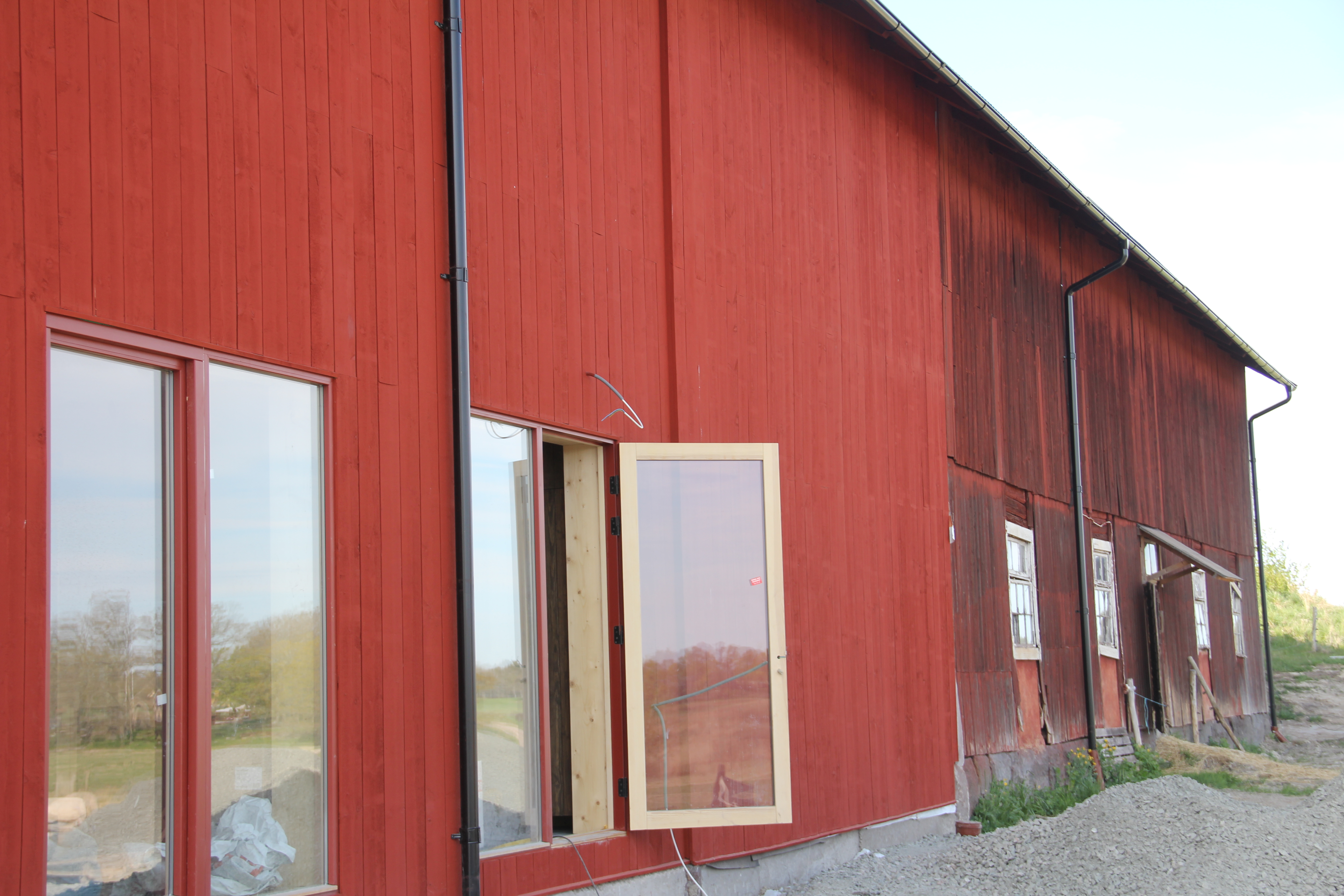 Vi ser fram mot att hålla er uppdaterade i slutspurten av bygget. Ha en fin dag! / Julia
We look forward to keeping you updated in the final days of the building process. Have a nice day! / Julia