Våren är nu här på riktigt, och nog är det en av mina favorittider på hela året. Lammen som nu har kommit struttar omkring i ladan och upptäcker livet. Igår kväll satt jag hos dem och iakttog dem i mer än en timme. Det är balsam för själen.
Här nedan ser ni den första lamm-tjejen som dök upp på gården.
Spring is now here for real, and it is probably one of my favorite times of the year. The lambs that have now come are strutting around in the barn to discovers life. Last night I sat with them and watched them for more than an hour. It is like balm for the soul. Here is the first baby girl to arrive at the farm this spring.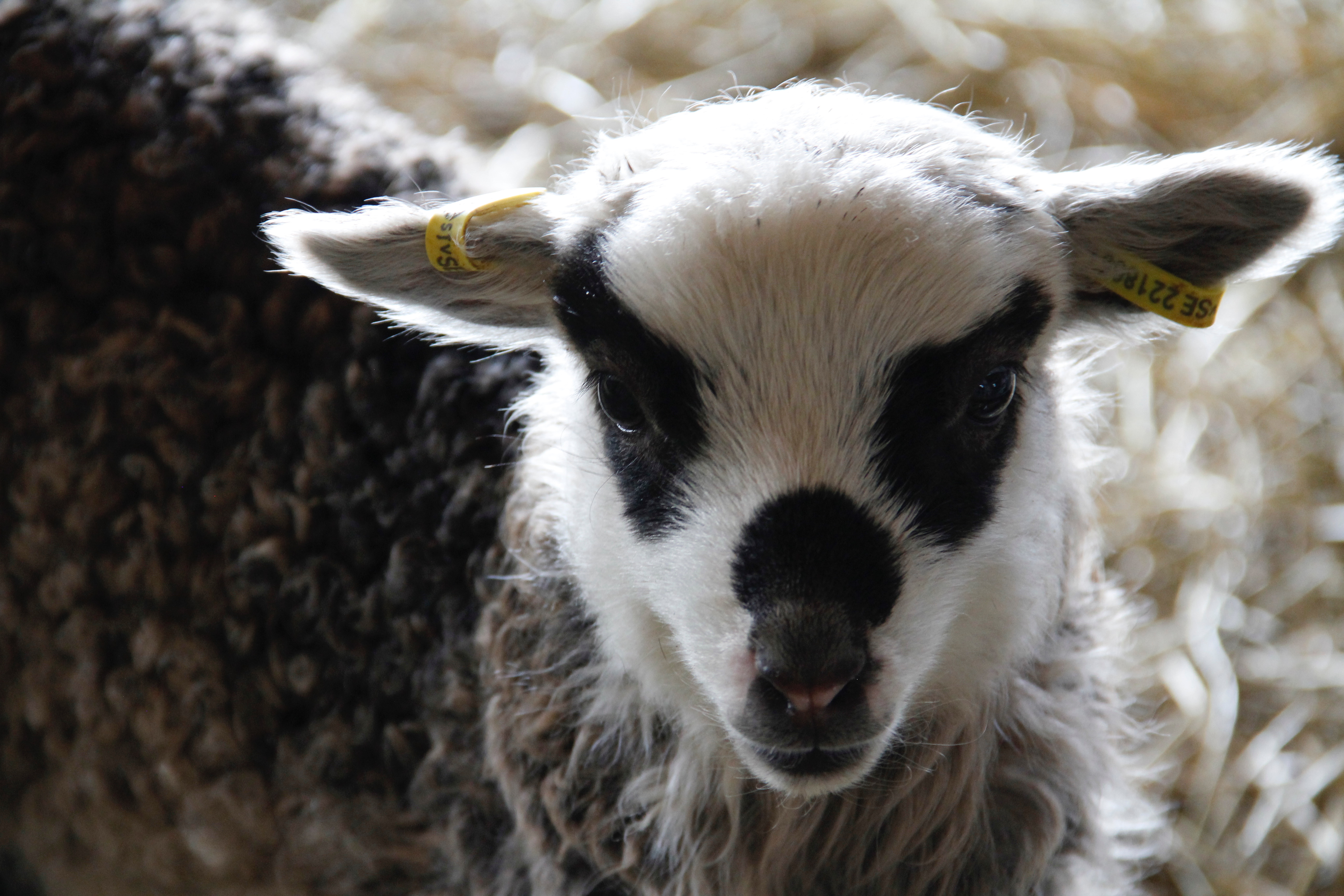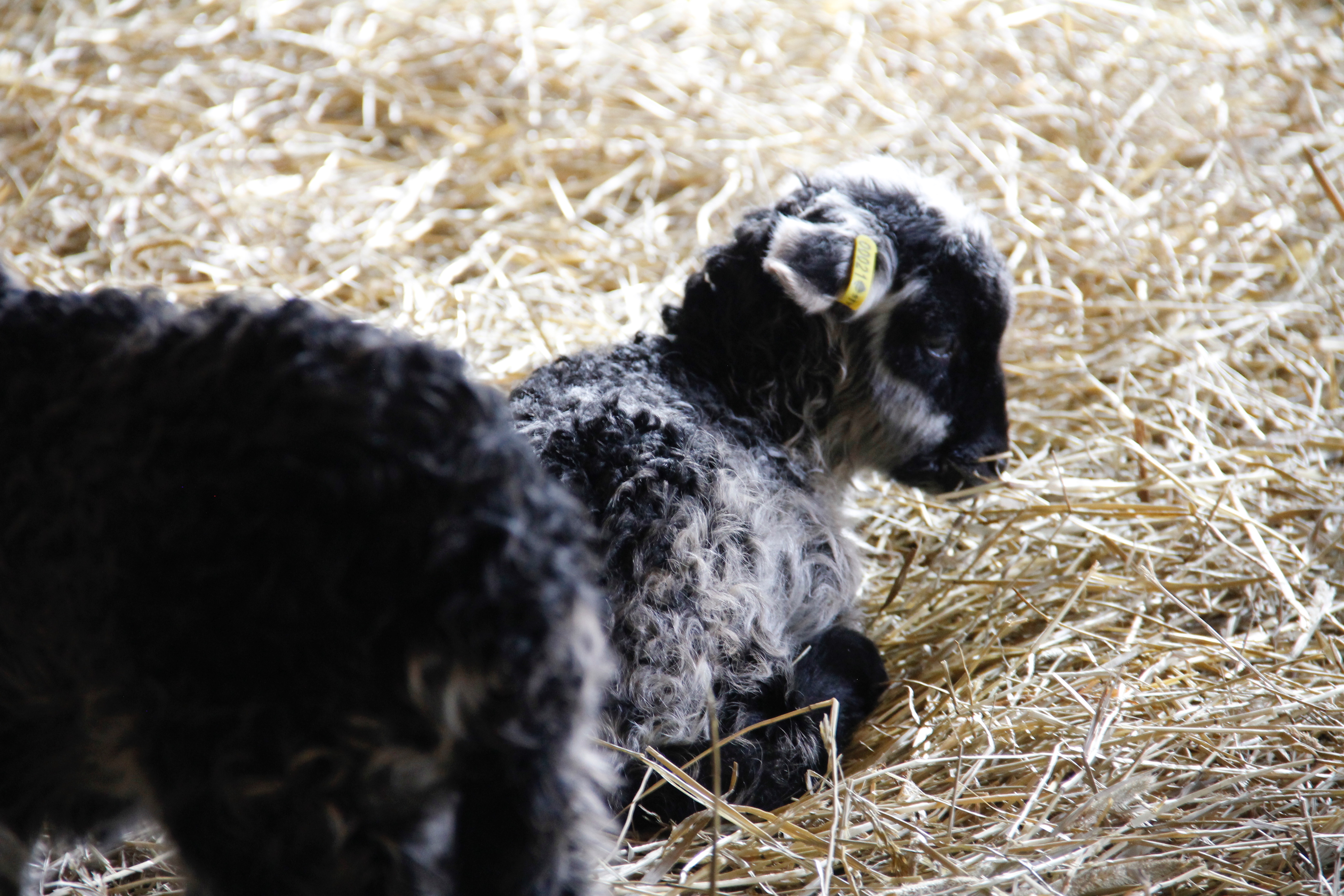 Några andra som nu riktigt vaknat till liv är hönsen som njuter av de första färska grässtråna.
Some others who now really come to life are the hens enjoying the first fresh blades of grass.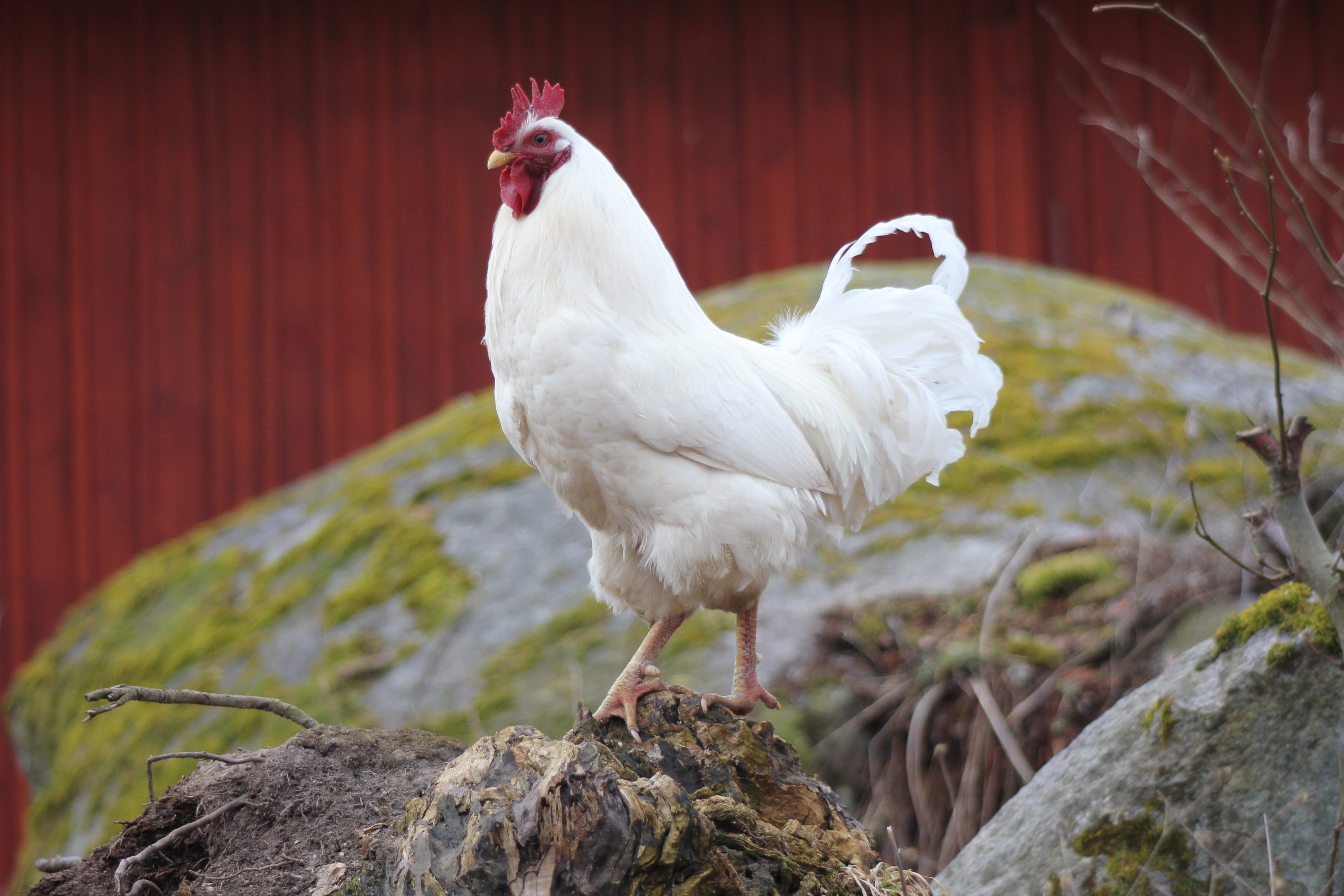 I Ekoladan börjar hotellrummen ta form. Det första kaklet är lagt i entrén till ett av hotelrummen. Jag är överlycklig över att ha hittat ett kakel som är gjort på 100% återvunnet kakel, och minst lika glad över att det är super snyggt. Skåpen till det första köket har kommit från snickeriet. Det har målats med svart trälasyr från Auro. En tysk färgproducent som säljs genom Byggfabriken i Sverige. Alla Auros färger är rakt igenom ekologiska, plastfria och dessutom nedbrytbara. Kan det bli bättre!
In Ekoladan the hotel rooms begin to take shape. The first tiles are placed in the entrance to one of the hotel rooms. I am thrilled to have found a tile that is made of 100% recycled tiles, and equally happy that it is super neat. The cabinets of the first kitchen has come from the carpentry shop. It has been painted in black with paint from Auro. A German paint producer sold by Byggfabriken in Sweden. All Auros colors are straight through organic, plastic-free and also biodegradable. Can it get any better!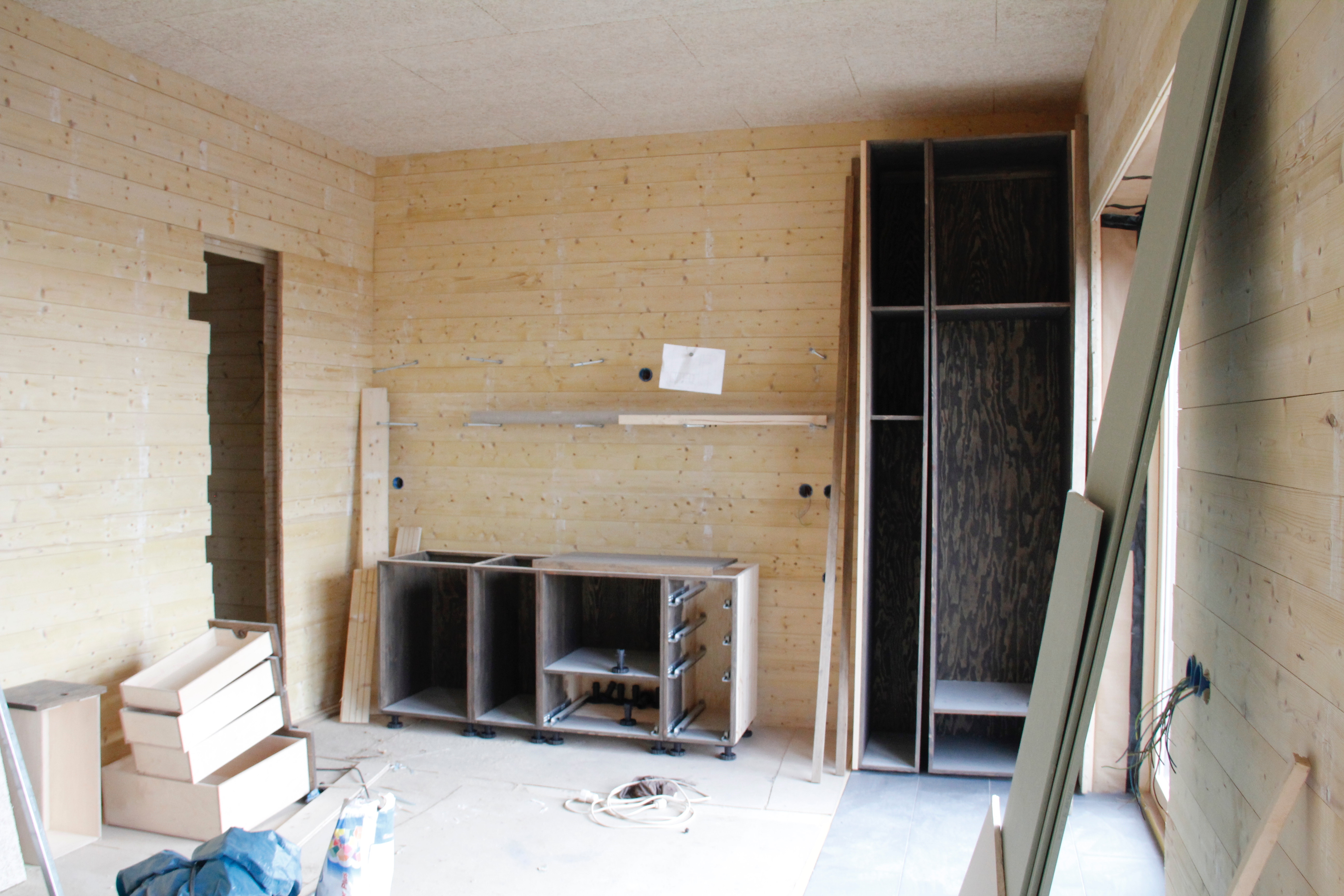 Kaklet som är gjort på 100% återvunnet kakel kommer från Interni Kakel. (Se bilden under)
The tiles made of 100% recycled tiles come from Interni Kakel in Sweden.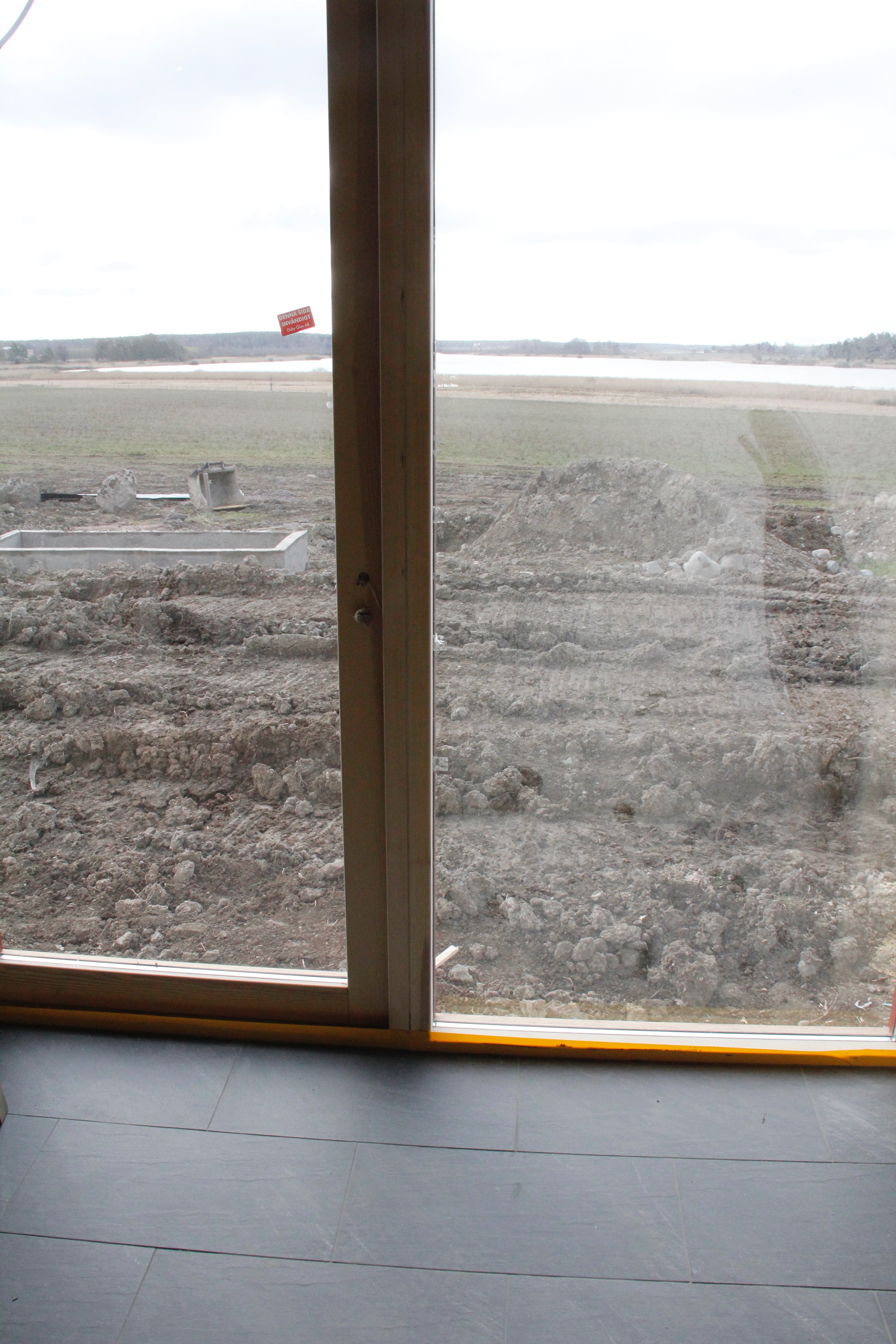 Ett sovalkov är också klart i ett av hotellrummen.
An alcove bed is also ready in the hotel room.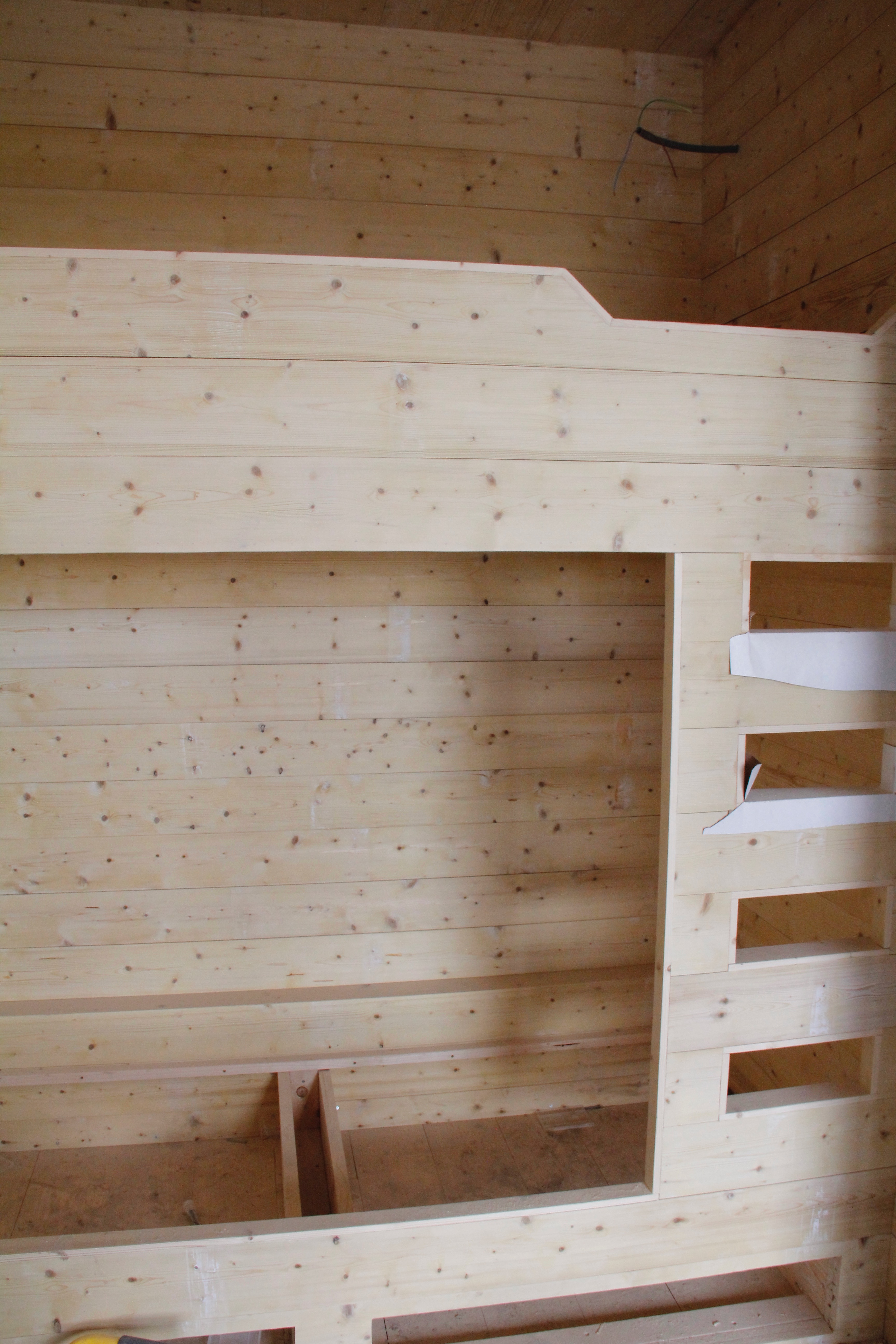 Ha en fin dag!
/ Julia
Hava a wonderful day!
/ Julia