Hej allihopa,
a bit belated but finally a little garden update. Spring has arrived here in Sweden but currently the temperatures and weather are not showing that much of it.
The weather changes from sunny to rainy to snowy each half an hour, real april weather if you want to call it that.
The last few weeks we had the first wwoofers on the farm who helped me a lot with probagating the first veggies and summer flowers. Yesterday I transplanted some of our summer
flowers and recognized that it is really time for some better weather cause I am running out of space for all the little seedlings and boxes.
Under the tables you see in the first pictures we have several boxes with potatoes. Mainly old heritage types, all in all eleven different sorts, in all colours, types and forms. My goal is to have some fresh potatoes on midsummer. So I ordered also some very early types. We will see how this will work.
Between seeding and transplanting I spend a lot of time in the veggie garden. I covered all the beds over the winter with hay and now removed a part so the soil can warm up better. Also the chickens made a mess in the veggies garden. They spreaded the cover material all over and did some sand bathing on the beds so I have to reshape them a bit. Our garlic is already 15 cm high and looks so so good. Last week I seeded some radishes in the window beds which already started to grow.
Also around the guest house is always something to do. A big part had be digged up to place some cables and pipes for the new heating system. A good chance to remodel the garden and get rid of
grass and weeds. I made a long herb bed along the path up to red house. During the next weeks we will develop a more detailed plan for the whole area around the guest house.
That spring is here you can sense on the farm always when the sheep move to a new pasture and out of the barn. We seperated them and made two groups. The moms and their little lams stay a bit longer down in the barn. The others were already now allowed to go outside and enjoy the first spring greens.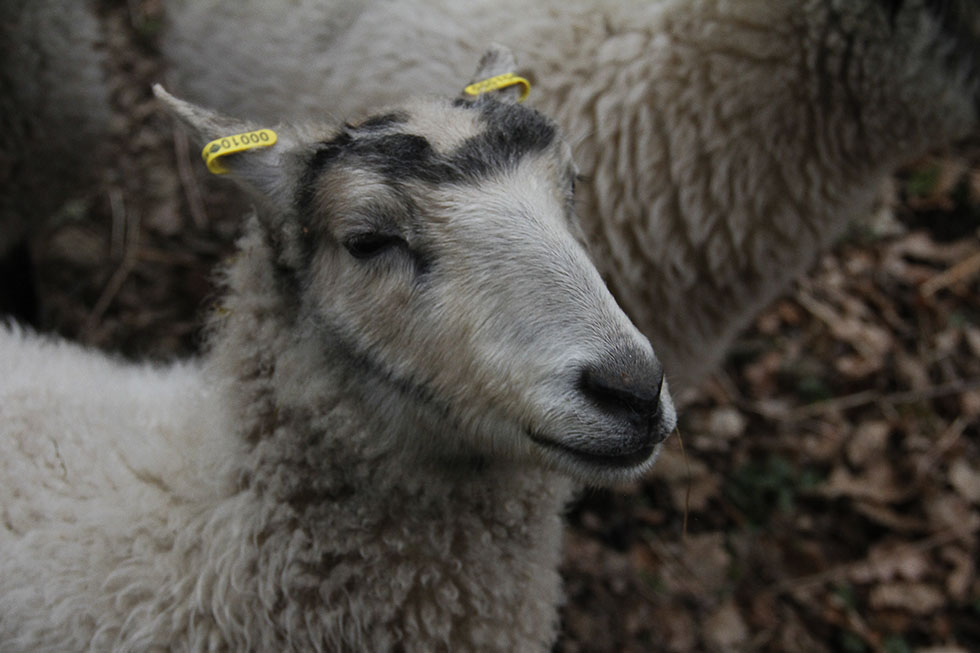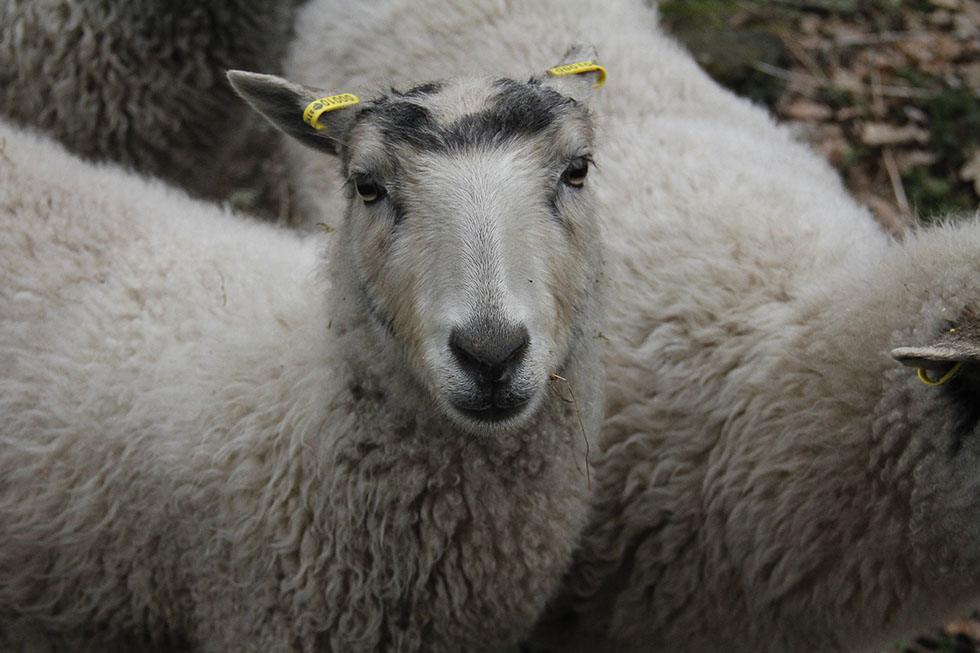 Soon it is time to pick the first herbs. Birch leafs, nettles and cowslip are on the "to pick" list.